Brampton Best Locksmith
Professional Locksmith Brampton Fast & Affordable
Brampton Best Locksmith, If you're looking for high quality and personal service, you've come to the right place. At Brampton Best Locksmith in Brampton, Ontario. we'll give you the service and personal attention you'll come to expect from a certified locksmith.
Brampton Best Locksmith is located in Brampton, Ontario. Services include a locksmith services, Locks Change, re keying, lock out and locked in services.
Let us put our experience to work for you.
Call (647) 330-7919 today!
Quality you can't beat and competitive prices.
We'll give you the best in locksmith services Brampton has to offer.
Our rates are competitive, with no hidden fees. Our employees are well trained and will be there to help you every step of the way.
Our Hours Are: 24/7 Call at (647) 330-7919 for any Emergency needed
Brampton Best Locksmith provides 24 hour lock and key solutions for your home, business, and vehicle. As a local locksmith dedicated to your safety, our certified technicians work 24 hours a day, every day of the year. All locksmith services in Brampton are available on-the-spot for your convenience! Call us anytime at (647) 330-7919 for a free estimate of our locksmith solutions.
24 Hour Locksmith Services in Brampton, Ontario
Brampton Best Locksmith provides 24/7 locksmith services. Whether you are locked out of your home, lost your car keys, or need a repair to your window locks, our locksmith service is standing by to help!
We are a well-known and inexpensive emergency locksmith provider, with 24 hour locksmith services available to all residents of Brampton, Ontario. Need to replace a lost key? Do you need lock picking or lock replacement for your home or business? Need some crucial vehicle locksmith solutions? We can help you with your ignition key replacement, unlock car door or house door and perform key cutting and more!
Brampton Best Locksmith -> Offers the Following:
• Residential locksmith services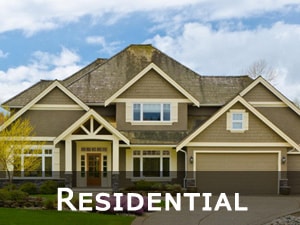 • Professional lock picking
• Lost key and lock replacement
• Key cutting and key duplication
• Unlock car door and open trunk services
• Car locksmith services
• Ignition key replacement
• Commercial locksmith solutions
• High security locks
• Master lock installation
• Unlock safes and repair
We can help you with all of your emergency, commercial, residential and/or auto locksmiths needs in Brampton, even on short notice. Just give us a call at (647) 330-7919 and within 15-25 minutes or less, a trained expert locksmith technician will come to you.